I think it is important for us to have hopes and dreams in both the worlds we use.
Something to aim for and want, if they are true hopes and dreams you will be so happy when you achieve them.
I think after my past in real life I always still hoped that someone would come along real life and make my life complete, I really didn't know just how much could change in 6 months but in all honesty, I am glad it has. I am now living with one of my best friends, we have known each other since the msn chat days, ended up working together and now yes we are crazy in love. He accepts me as I am and as much as sometimes dealing with my demons is a nightmare he has not give up yet.
I don't want to be greedy but I still do have more hopes and dreams, one may be just around the corner, fingers crossed!
Clothing & Hair

Jumpsuit-Perch– Nalani Jumpsuit- Designer Showcase.


Hair- Doe Ruby1- Gacha Garden

Boots-REIGN.-Laced Moon Boots
Necklace-Supernatural– Majorie- Sad November

Nail Applier- Dark Passions-Koffin Nails– Frosted Foilage- 4Mesh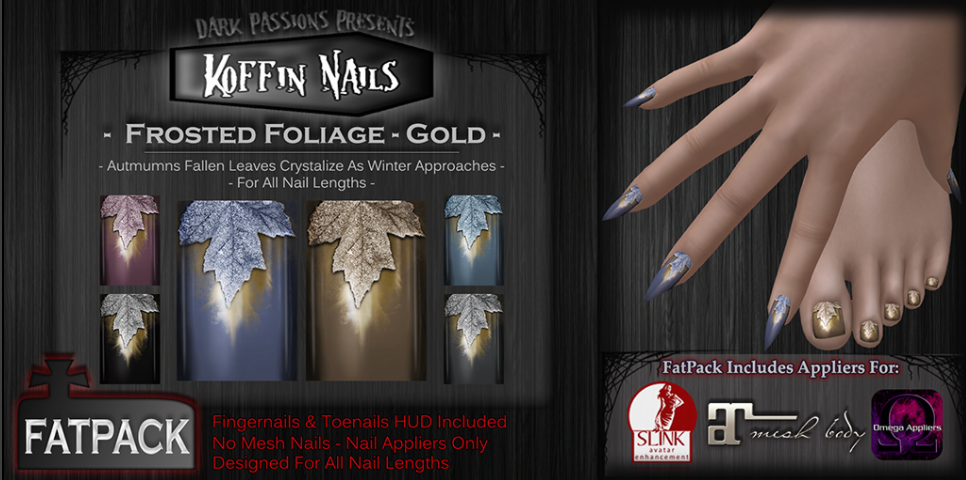 Body and Skin
Head and Body Applier- Wow Skins– Cora- EBento

Body/Hands/Feet-Maitreya Lara
Head- Catwa Catya Bento

Eyes-Catwa– Mesh Eyes

Eye Applier- Dulce Secrets– Soul Eyes
Pose and Scene Information

Prop and Pose- Image Essentials– Promenade