I just had to share this new release from Kaithleens at Cosmopolitan, the detailing is amazing, as always you can click the pictures and see the images on a larger scale which will help you also see the great detail that has gone into this top at mesh creation point and onwards. 9 Colour options and mesh body compatibility. You can make it casual like me or dress it up.
These Jeans I have had some time, but I wanted something casual but cool to pair them with and Entice always have such high quality textures on their items I knew they would look good!
My wonderful shoes are by Hilly Haalan, I love these shoes as does Zoey my daughter, I left the butterfly's a light shade here to show them clearer. 30 shades of colour are available for 5 different areas of the shoe.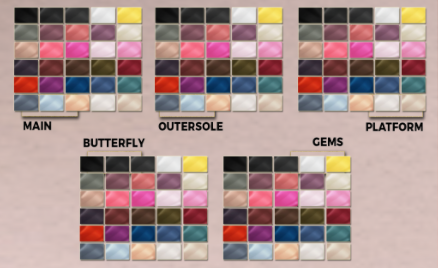 Pose- Studio 15– Just Me
What I am Wearing.
Head, Skin & Body Appliers- Le Forme Nora Skin TAN Applier- Flower Power
Body, Hands and Feet-Maitreya Lara
Fingernails- DP – Koffin Nails – Maitreya – Camouflage Mirage- Method Village
Hair- Love Hair– Chain Smoker
Head- Catwa– Jessica
Eye- Aveline– Midnight Blue
Top- Kaithleens– Tube Top Mesh Bodies- Red- Cosmopolitan
Jeans- Entice – Causing A Commotion Jeans
Shoes- Hilly Haalan– Kerry Butterfly Shoe